Shannon Brendel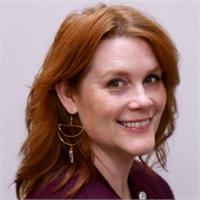 Instructor
I would like the opportunity to become your yoga teacher. I began my yoga adventure in 2010 in quite an innocent manner. I simply wanted a supplement to running and cycling. It quickly grew from a supplement and great stress relief to my primary passion. I became certified in 2012 and began teaching in order to share this passion with others. I have a particular soft spot for those who may not think they are suited for yoga. I used to be one of those people. As such, I look for ways to make poses and sequences available to students of all experience levels. I would rather see a student have proper alignment, while using a block, than see a student struggle through improper alignment trying to touch the mat at all costs. There is a delicate balance of pushing too hard and pushing two little. I structure my classes to exist in that balance in a smart and thoughtful way. Join me for yoga at azItala; yoga that will make you happy. Namaste!
Shannon Brendel instructs the following:
This class will challenge you with a combination of yoga flow and pilates to keep you moving, work core, and deepen strength while created flexibility. The focus will be on mixing disciplines to achieve a full body workout.

Length: 60 minutes
Benefits: work up heat, strength, flexibility, metabolism and conditioning.
Pace: Moderate to active.
Who: All Levels welcome, modifications will be offered to suit all practitioners
Assure hydration before class.